About Julie Lichtenberg
Julie Lichtenberg is a theater and visual artist and cultural activist. She has been working in community settings as a teacher, performer, facilitator and director, incorporating visual art and physical theater since 1980. Her work and her passion is to create opportunities for people, young and old, to freely express themselves through the arts, to build community, and to connect with each other through artistic and cultural expression and inter-generational mentoring. Julie has designed curriculum and taught in many community settings, including adult and juvenile prisons and therapeutic programs.
In 1995, along with Elsa Menendez, Lichtenberg co-founded BOOM!theater, a multi-media performance workshop based in a men's medium-security prison in Connecticut. Through BOOM!theater, Lichtenberg and Menendez developed a collaborative process involving theater, writing, visual art and movement, and created original performances in the prison for four years.
In 2000 she co founded The Performance Project. and in 2008 began First Generation, which brings together young adults ages 15-22 who identify as "first generation" for intensive artistic and leadership training and inter-generational mentoring. Forming an artistic ensemble, youth create original multi-lingual physical theater performances based on their life experiences, conversations and discoveries with a focus on social justice.
About James Arana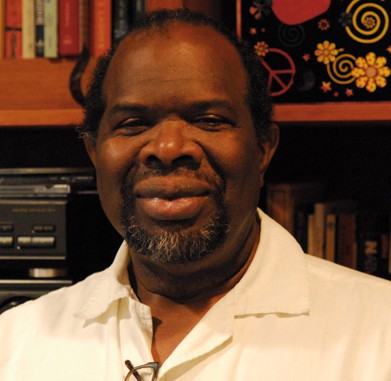 James Arana is a social worker, facilitator, mediator, and community organizer with 35 years experience working with people of all ages and diverse cultural background. James inspires and challenges individuals, youth programs, community organizations, and international NGO's to strengthen their work in transforming masculinity, domestic violence prevention, gender equality, organizational visioning and program development, and cultural competence.
As a MERGE Senior Trainer, James supports the development of men's initiatives to reduce gender-based violence and promote a healthy, compassionate, and responsible model of masculinity. James facilitates a consciousness-raising process, using a popular education methodology, to assess and analyze the privileges and challenges of traditional masculinity with communities all around the world. James served as the Co-Founder and Associate Director of the former Men's Resources International (MRI), where he worked with organizations such as CARE International, the International Rescue Committee, the YMCA and the Women's Peacemakers Program in Zambia, Nigeria, Liberia, Rwanda, Cote d'Ivoire and Niger.
As director of the Dragon's Den School Of Martial Arts, James Arana, 4th Degree Blackbelt, has been mentoring youth and adults through the martial arts since 1976.